Browse this real estate appraiser guide and directory to learn about real estate appraisers in the United States of America. All directory listings include contact information, category tags, and website links.
real-estate-appraisers.regionaldirectory.us/
Land and the permanent buildings located on it is referred to as real estate. Each state features a real estate commission to regulate the real estate profession.
www.localrealestate.us/
Learn about local real estate agents and services in the USA. Find realtors in each state plus local real estate agencies and listings.
www.local-real-estate.com/
Real estate companies may be residential or commercial, and can specialize in appraisals, brokerages, development, property management, and relocation.
www.realestatecompanies.us/
This site lists houses for sale, information about home values, how to buy a house, mortgages and much more. Users search by location, price, number of bedrooms, and bathrooms.
www.zillow.com/
Home Gain, with headquarters in Emeryville, California, is a provider of online marketing solutions that connect real estate brokers and agents with home buyers and sellers.
www.homegain.com/
Launched in 2006, Move.com is a comprehensive real estate search engine. Move.com powers the Home and Real Estate section for AOL and the House and Home Channel for MSN. Welcome Wagon is also featured on Move.
www.move.com/
Launched in 2006, Realtor.com is a comprehensive real estate search engine with access to its own exclusive listings plus access to content from web. The website is widely consulted by both house buyers or renters and by real estate agents.
www.realtor.com/
This site provides information about houses all over the country, including foreclosures, real estate auctions, bank-owned homes, and for-sale-by-owner properties.
www.realtytrac.com/
This website offers all kinds of assistance to users who want to sell their homes themselves.
www.forsalebyowner.com/
On this site, users can search for rental properties and place rental ads. Searches are by location and property type. Apartments.com is located in Chicago and takes its listings from 180 newspapers and strategic partners around the country.
www.apartments.com
On Homescape users can find a home to buy, sell a home, and find out about financing. Sellers can do a search to find out what their own home is worth.
www.homescape.com/
This site, an ebay company, offers free rental listings for houses, apartments, condos, and roommates. There is also information about moving and a place for managers to list their rental properties.
www.rent.com/
Construction loans are financial instruments that are used to finance real estate construction. Learn about the two methods of financing construction in the residential real estate market.
www.construction-loans.us/
A second mortgage, in the form of a home equity loan or home equity line of credit, may enable you to use your real estate equity for various purposes, including home improvement, college tuition, and debt consolidation.
www.2ndmortgageloans.us/
Consumer use of credit cards rose dramatically during the late 20th century, fueled in part by real estate price increases that made homeowners wealthier. With the recent drop in home values, credit card debt has become a serious problem.
www.creditcarddebt.us/
CNN Money is the Internet home of Fortune, Money, Business 2.0, and Fortune Small Business. The site provides business news, stock quotes, real estate, personal investing information, personal portfolio trackers, and much more.
money.cnn.com/
Adicio makes software for classified ads. The software is adapted for four sectors: careers, motors, real estate, and networks.
www.adicio.com/
The Globe began in 1843 in Toronto, Canada and remains Canada's foremost newspaper. In 1995, they launched globeandmail.com which contains news and information from financial sources.
www.globeandmail.com/
Mamboserver is a free, online content manager. Users can adopt one of the Mamboserver templates for handling web content or make one their own.
www.mamboserver.com/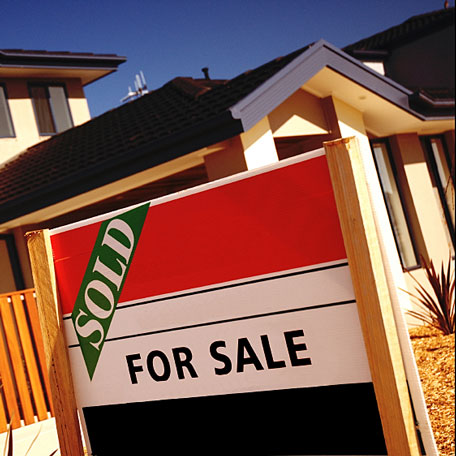 Real Estate For Sale
---