The state capital of Tennessee is Nashville. Find out about the Tennessee state government departments, agencies, and services. Browse the Tennessee travel information, and read about employment, education, and business in the Volunteer State.
www.tennessee.gov/
Tennessee is the 34th largest USA state, bounded by Kentucky, Alabama, North Carolina, Arkansas, Virginia, Georgia, Missouri, and Mississippi. Visit this site to learn more and find printable maps of Tennessee.
www.tennessee-map.org/
UT Knoxville, a land-grant university, traces its origins to 1794. There are 20,400 undergraduates, 6,000 graduate students, and 1,400 faculty. UT's MBA program is ranked 5th among public universities by the Wall St.
www.utk.edu/
Missouri is the 18th largest USA state, bordered by Iowa, Arkansas, Kentucky, Kansas, Illinois, Tennessee, Nebraska, and Oklahoma. Visit this site to learn more about Missouri and find printable maps of the state.
www.missouri-map.org/
North Carolina is the 29th largest USA state. It is bordered by Virginia, South Carolina, Tennessee, and Georgia. Visit this site to learn more and find printable road maps and relief maps of North Carolina.
www.north-carolina-map.org/
Virginia is the 37th largest state in the USA, bordered by Maryland, North Carolina, Kentucky, West Virginia, and Tennessee. Visit this site to learn more about Virginia and find printable maps of the state.
www.virginia-map.org/
On the official City of Memphis, Tennessee web site, you can learn about the Memphis city government and its services for residents, visitors, businesses, and children.
www.cityofmemphis.org/
The HGTV website provides a program guide to television shows on the HGTV cable channel. HGTV is headquartered in Knoxville, Tennessee.
www.hgtv.com/
The official metropolitan government site of Nashville and Davidson County features information about city services for residents, businesses, and visitors. Learn about living, working, and playing in the Nashville, Tennessee area.
www.nashville.gov/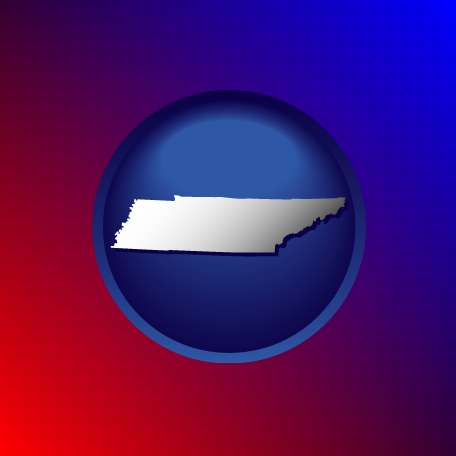 Tennessee Icon in Blue and Red Gradient
---
Copyright © 2022 LinkTags.org.
All rights reserved.