British health and safety organization. The main aim is to keep people as healthy and safe in the workplace as possible.
www.britsafe.org
The NHTSA, a branch of the Dept. of Transportation, has as its mission to save lives, prevent injuries, and reduce economic costs due to road traffic crashes.
www.nhtsa.gov/
The IIHS is an independent, nonprofit, research and communications organization that is funded by auto insurers and dedicated to reducing highway crash deaths, injuries and property losses.
www.iihs.org/
The NSC, founded in 1913, is a non-profit, non-governmental, international public service organization dedicated to protecting life and promoting health. Their mission is to educate and influence society to prevent accidental death or injury.
www.nsc.org/
CPSC is located in Bethesda, Maryland. It is charged with protecting the public from unreasonable risks of serious injury of death from more than 15,000 types of consumer products.
www.cpsc.gov/
Established in 1896 and located in Boston, the NFPA serves as an advocate of fire prevention and is an authoritative source on public safety. NFPA provides and advocates consensus codes and standards, research, training, and education.
www.nfpa.org/
NSF International, the Public Health and Safety Company, was founded in 1944 as the National Sanitation Foundation.
www.nsf.org/
The Occupational Health and Safety Administration, founded in 1971 and part of the Department of Labor, is charged with ensuring employee safety and health in the workplace.
www.osha.gov/
CBP operates under the Dept. of Homeland Security. It employs 41,000 people to manage, control, and protect the Nation's borders, at and between the official ports of entry.
www.cbp.gov/
The PRC, established in 1992 in San Diego, is a nonprofit consumer organization with a two-fold mission: consumer information and consumer advocacy.
www.privacyrights.org/
Dirt Bike
A dirt bike is a light-weight motorcycle designed for off-road riding. Visit this site for more information about dirt bikes, as well as information about selecting a dirt bike and dirt bike safety.
www.Dirt-Bike.us/
Horse Barns
There are many factors to consider when designing and planning a horse barn. It is important to stick to a budget, and make safety and convenience a priority.
www.HorseBarns.us/
3Com is a producer of software to protect Internet safety. The website provides the user with information about all the products, case studies, support, and information about downloading and where to purchase.
www.3com.com/
Read about the Tulsa city government departments and community services. This Municipal Government site includes information about problem reporting, public safety, employment, and culture/recreation.
www.cityoftulsa.org/
Since 1971, the Center for Science in the Public Interest has been an advocate for good nutrition and health, food safety, and sound science.
www.cspinet.org/
The DHHS is the government's chief agency for protecting the health of all Americans and providing essential services. There are more than 300 programs, such as Head Start, Assuring Food and Drug Safety, and Health and Social Science Research.
www.dhhs.gov/
The FAA has been, in one form or another, in existence since 1926. Today it is an agency within the Department of Transportation. Its mission is to provide the safest, most efficient aerospace industry in the world.
www.faa.gov/
The IAEA was begun in 1957 and is headquartered in Vienna, Austria. It is the world's center of cooperation in the nuclear field. It works with other agencies and organizations within the UN.
www.iaea.org/
Nutrition.gov provides access to food and nutrition information from across the federal government and educational institutions.
www.nutrition.gov/
The official City of Seattle site features information about Seattle city government departments and services. Learn about living, working, and visiting in the city of Seattle, Washington.
www.seattle.gov/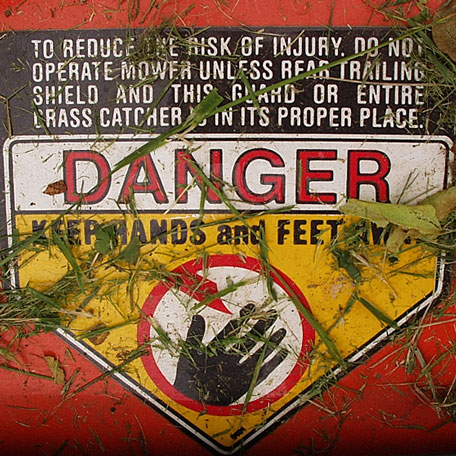 Lawn Tractor Safety Notice
---