The capital of Massachusetts is Boston. Learn about the Massachusetts commonwealth government, including its agencies and operations. Read about living and working in the Bay State, and find Massachusetts travel and tourism information.
www.mass.gov/
Massachusetts is the 45th largest state in the USA, bordered by New Hampshire, Connecticut, New York, Rhode Island, Vermont, and the Atlantic Ocean. Several maps of Massachusetts are included on the website.
www.massachusetts-map.org/
MIT, located in Cambridge, Massachusetts, is one of the top schools of science and technology in the world. It also houses the Sloan School of Management and a School of Architecture and City Planning.
www.mit.edu/
Founded in 1636, Harvard is the oldest institution of higher education in the United States. Located in Cambridge, Massachusetts, it is highly selective school. Harvard has had many distinguished graduates including seven presidents.
www.harvard.edu/
This is the website for the Massachusetts Port Authority, an independent public agency, which oversees Logan Airport, Hanscom Field, Worcester Airport, The Tobin Bridge, and the Port of Boston.
www.massport.com/
Wellesley College, located in Wellesley, Massachusetts, was founded in 1870 as a women's college and remains so today. Wellesley is a small, highly selective school with an enrollment of about 2,300 students.
www.wellesley.edu/
A private research and teaching University founded in 1869, BU has admitted students of both sexes, and every religion and race from the beginning. There are over 31,000 students enrolled at BU and a faculty of 3812.
www.bu.edu/
FAS encompasses Harvard College, the Graduate School of Arts and Sciences, the School of Engineering and Applied Sciences, and the Division of Continuing Education. The website describes the museums and institutes also connected to FAS.
www.fas.harvard.edu/
New Hampshire is the 44th largest state in the United States. It is bounded to the north by the Canadian Province of Quebec, to the south by Massachusetts, to the west by Vermont, and to the east by Maine.
www.new-hampshire-map.org/
New York is the 30th largest state in the USA, bordered by the Canadian Provinces of Quebec and Ontario, and the states of New Jersey, Massachusetts, Vermont, Connecticut, and Pennsylvania.
www.new-york-map.org/
Rhode Island is the smallest state in the USA, bordered by Connecticut, Massachusetts, and the Atlantic Ocean. Visit this site to learn more about Rhode Island and find printable maps of the state.
www.rhode-island-map.org/
Vermont is the 43rd largest USA state, bordered by the Canadian Province of Quebec, as well as the states of Massachusetts, New Hampshire, and New York. Visit this site to view printable maps of Vermont.
www.vermont-map.org/
Read about the Boston city government, as well as its services and agencies. Learn about visiting and living in the city of Boston, Massachusetts.
www.cityofboston.gov/
GeoTrust, with corporate headquarters in Massachusetts, is a leader in online identity and trust services.
www.geotrust.com/
MathWorks, a Natick, Massachusetts company founded in 1984, is a developer and supplier of software for technical computing and Model-Based design.
www.mathworks.com/
The Official website for Greater Boston's Public Transportation System, run by the Massachusetts Bay Transit Authority. Site has schedules, rider tools, links that provide the best routes between places, prices, and more.
www.mbta.com/
Partners HealthCare, located in Boston, is an integrated health care system founded by Brigham and Women's Hospital and Massachusetts General Hospital. The system also includes community hospitals and health care facilities.
www.partners.org/
Staples invented the office superstore in 1986 when it opened its first store in Brighton, Massachusetts. Today its headquarters are in Framingham, and there are almost 2000 stores around the world. A store in the U.S.
www.staples.com/
Tripadvisor, located in Needham, Massachusetts, provides honest user-generated reviews of 27,000+ cities, 190,000+ hotels, 72,000+ attractions, 140,000+ restaurants, 750,000+ traveler photos of hotels.
www.tripadvisor.com/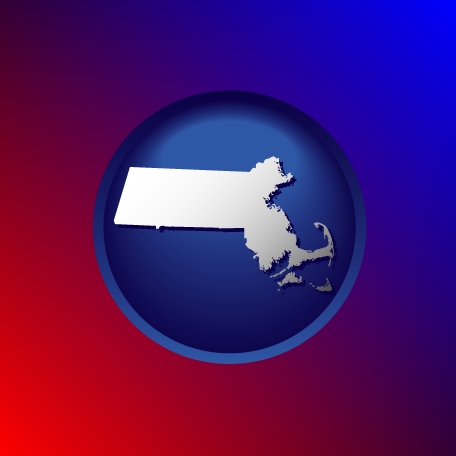 Massachusetts Icon in Blue and Red Gradient
---