The capital of Maryland is Annapolis. Learn about the Maryland state government, including its departments and operations. Read about living and working in the Free State, and find Maryland tourism information.
www.maryland.gov/
Maryland is the 42nd largest state in the USA, bordered by Pennsylvania, Virginia, Delaware, West Virginia, and the Atlantic Ocean. Visit this site to learn more about the state and find printable maps of Maryland.
www.maryland-map.org/
Johns Hopkins University, a highly selective university located in Baltimore, Maryland, was founded in 1876. The main campus has 4400 undergraduates and 1600 graduate students.
www.jhu.edu/
The state of Delaware is the 49th largest state, bounded by Pennsylvania and New Jersey to the north, Maryland to the south, and the Delaware Bay and Atlantic Ocean to the east.
www.delaware-map.org/
Pennsylvania is the 32nd largest state in the USA, bordered by New York, Maryland, New Jersey, Ohio, Delaware, West Virginia, and Lake Erie. Visit this site to view printable road maps of Pennsylvania.
www.pennsylvania-map.org/
Virginia is the 37th largest state in the USA, bordered by Maryland, North Carolina, Kentucky, West Virginia, and Tennessee. Visit this site to learn more about Virginia and find printable maps of the state.
www.virginia-map.org/
West Virginia is the 41st largest USA state, surrounded by Pennsylvania, Maryland, Virginia, Ohio, and Kentucky. Visit this site to learn more and find printable road, topo, and relief maps of West Virginia.
www.west-virginia-map.org/
Chartered in 1797, the City of Baltimore is a busy industrial port located to the west of the Chesapeake Bay. Read about the Baltimore city government and its services. Learn about visiting and living in the city of Baltimore, Maryland.
www.baltimorecity.gov/
CPSC is located in Bethesda, Maryland. It is charged with protecting the public from unreasonable risks of serious injury of death from more than 15,000 types of consumer products.
www.cpsc.gov/
Produced by the Space Science Institute's Office of Public Outreach, this website provides all kinds of information about the Hubble telescope and its discoveries.
www.hubblesite.org/
The purpose of this website is to bring together donors, volunteers, and charities online to accomplish good. Users can donate to more than 1 million charities and search from more than 36,000 volunteer opportunities.
www.networkforgood.com/
The National Security Agency/Central Security Service, located at Forte Meade, Maryland, is America's cryptologic organization. Its job is to protect U.S. government information systems.
www.nsa.gov/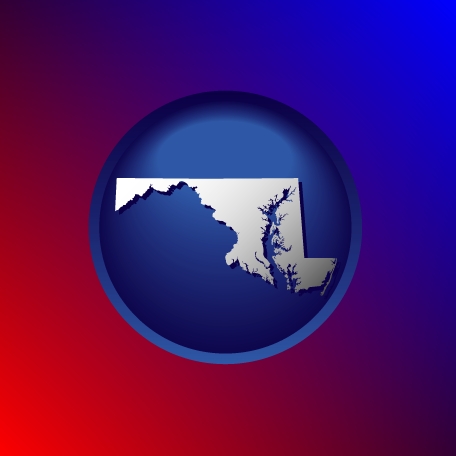 Maryland Icon in Blue and Red Gradient
---
Copyright © 2022 LinkTags.org.
All rights reserved.